INTERMODAL TRANSPORT FROM THE SPECIALIST
ON THE ROAD FOR YOU BY TRUCK, TRAIN OR BARGE
For intermodal transports around our location in Duisburg, we use various transport options to get your delivery to its destination in the most efficient way.
WITH CM INTERMODAL LOGISTICS TO YOUR DESTINATION AT LOW COST
YOUR ADVANTAGES AT A GLANCE
Intermodal transports by rail and barge to the ports of Rotterdam and Antwerp

Local and long-distance container traffic in and from Duisburg

On-time delivery throughout the entire transport chain

Extensive own vehicle fleet – also for larger volumes and shuttle business

Special equipment and technical infrastructure for a smooth process

Individual consulting by multilingual logistics team

IT-supported, automatic customer information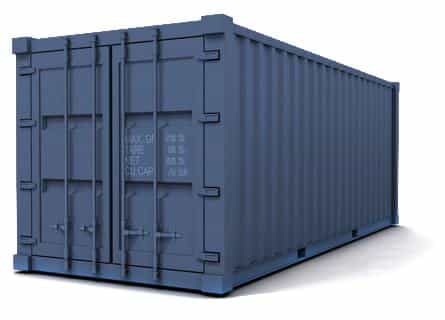 INTERMODAL TRANSPORTS: CM INTERMODAL LOGISTICS OFFERS MORE
WHAT YOU CAN EXPECT FROM US
CONTAINER TAKEOVER CHINA TRAIN
Rail transport from China to Germany is considered a fast alternative to sea transport. With a lot of experience we take over your containers from the China trains and transport them further – whether to the seaports or to any other place in Europe.
Intermodal transports with CM Logistik
Intermodal transports connect different transport routes by road, rail and sea. Smooth communication and coordination are particularly important here. This is where we from CM Logistics Group an: With our CM Intermodal logistics site close to the important Rhine ports in Duisburg, we are perfectly positioned to handle intermodal transports in short- and long-distance container traffic. From the port, our numerous trucks continue to Rotterdam and Antwerp, to railroad stations or directly to the destination. At the same time, you can rely on on-time delivery – a factor that is naturally particularly important in a cross-modal supply chain.
Smooth tracking of intermodal transports
Trust in the quality and experience of CM Logistics Group for our intermodal transports. All vehicles in our extensive fleet have GPS tracking – so we always know where your delivery is. We provide you with competent support in our multilingual team for intermodal logistics and deliver containers to their destination throughout Europe. To track your delivery, automatic customer information based on our own data is also available. Whether from the China train or the large container ship – we take your cargo and deliver it reliably. Do you have any questions about our services? Contact us by mail or phone. We are looking forward to your message!
EVERYTHING AT A GLANCE
THANKS TO MODERN SOFTWARE SOLUTIONS
We always know where your container is – thanks to GPS tracking of our vehicles. Digital communication also plays an important role for us in other areas, saving time, money and nerves when it comes to price inquiries, transport orders, invoicing and so on.
Use of modern IT solutions
Transparency of the transport chain

When borders are not an obstacle
On supermarket shelves, consumers can find rice from Japan, pasta from Italy and Swiss cheese. On construction sites, workers use machines from the USA and tools from Canada. For breakfast, Germans drink coffee from Brazil or tea from India. For a long time now, globalism has permeated the domestic range of goods and services – ensured by international transportation. In contrast to domestic transport, international transport involves the shipment of goods across borders. This is associated with country-specific requirements and guidelines that logistics companies must consider for international transport. Container forwarding companies such as CM Logistics Group arrange international transport, whether by road, rail, barge or a combination of all.
International transports and CM logistics
CM Logistics Group organizes intermodal transport with years of experience, bringing the wide world home. Furthermore, it enables the export of German products and thus guarantees Germany's competitiveness as the world's leading exporter. Here, the CM Logistics Group serves as a link between clients and end customers. CM Logistik organizes the international transport with all related guidelines, takes care of the corresponding documentation work and customs clearance. As a forwarder for international transport, CM Logistik Group connects all major seaports in Europe and organizes container transport via truck and barge. With an excellently managed international team of multilingual logisticians, CM Logistics Group ensures customized international shipments that arrive on time.
ARE YOU INTERESTED IN OUR SERVICES?
Transparency and communication
By using modern IT solutions and apps, customers and subcontractors gain transparency regarding the current location and condition of their goods and can additionally communicate smoothly with the driver. More than 200 tractor units and container chassis, equipped with the latest equipment, make long-distance transports possible without any hassle. A well-networked infrastructure even puts CM Logistik Group in a position to guarantee on-time hazardous goods and temperature-controlled transports. Thus, thanks to international transport, the German site also benefits from a globalized world.
If you have any further questions, please do not hesitate to contact us!