INTERMODAL TRANSPORT FROM THE SPECIALIST
ON THE ROAD FOR YOU BY TRUCK, TRAIN OR BARGE
For intermodal transports around our location in Duisburg, we use various transport options to get your delivery to its destination in the most efficient way.
REACH YOUR DESTINATION CHEAPLY WITH CM INTERMODAL LOGISTICS
YOUR ADVANTAGES AT A GLANCE
Intermodal transports by rail and barge to the ports of Rotterdam and Antwerp

Local and long-distance container transport in and from Duisburg

On-time delivery throughout the entire transport chain

Extensive own vehicle fleet - also for larger volumes and shuttle business

Special equipment and technical infrastructure for a smooth process

Individual advice from multilingual logistics team

IT-supported, automatic customer information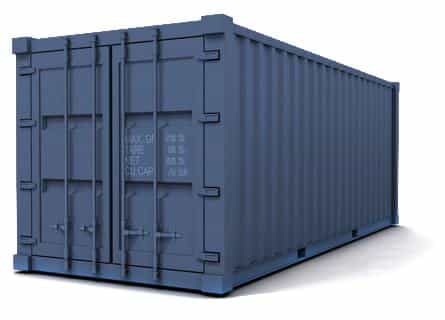 INTERMODAL TRANSPORTS: CM INTERMODAL LOGISTICS OFFERS MORE
WHAT YOU CAN EXPECT FROM US
CONTAINER TAKEOVER CHINA TRAIN
Rail transport from China to Germany is considered a fast alternative to sea transport. With a lot of experience, we take over your containers from the China trains and transport them further - whether to the seaports or to any other location in Europe.
EVERYTHING IN SIGHT
THANKS TO MODERN SOFTWARE SOLUTIONS
We always know where your container is - thanks to GPS tracking of our vehicles. Digital communication also plays an important role for us in other areas, saving time, money and nerves when it comes to price enquiries, transport orders, invoicing and so on.
Use of modern IT solutions
Transparency of the transport chain

Intermodal transports with CM Logistik
Intermodal transports connect different transport routes by road, rail and sea. Smooth communication and coordination are particularly important here. This is where we at CM Logistik Gruppe come in: with our CM Intermodal Logistics location near the important Rhine ports in Duisburg, we are perfectly positioned to take on intermodal transports in short- and long-distance container traffic. From the port, our numerous trucks continue on to Rotterdam and Antwerp, to railway stations or directly to the destination. You can rely on on-time delivery - a factor that is naturally particularly important in a cross-modal supply chain.
Smooth tracking of intermodal transports
You can rely on the quality and experience of the CM Logistics Group for our intermodal transports. All vehicles in our extensive fleet have GPS tracking - so we always know where your delivery is at any given time. Our multilingual intermodal logistics team will provide you with competent support and deliver containers to their destination throughout Europe. To track your delivery, we also provide you with automatic customer information based on our own data. Whether from the China train or the large container ship - we pick up your cargo and deliver it reliably. Do you have any questions about our services? Contact us by mail or phone. We look forward to hearing from you!
ARE YOU INTERESTED IN OUR SERVICES?