RELIABLE CONTAINER LOGISTICS
UNDER ONE ROOF
Europe-wide truck container transports
Temperature-controlled transports and GDP certification
Hazardous goods and waste transports subject to authorisation
Rail and barge transport to the main seaports
Intermodal container short- and long-distance traffic
Container takeover China train Modern fleet with first-class trucks
Safety through in-house workshop
Earnings with a range of extras
CM LOGISTIK GRUPPE
WE MAKE IT SIMPLE
With our many years of experience in container logistics, we always find the right solution for your request and respond individually to your wishes. In this way, we ensure that your containers reach their destination quickly and safely.
Truck logistics
On tour for you throughout Europe
Intermodal logistics
On the move for you by train or barge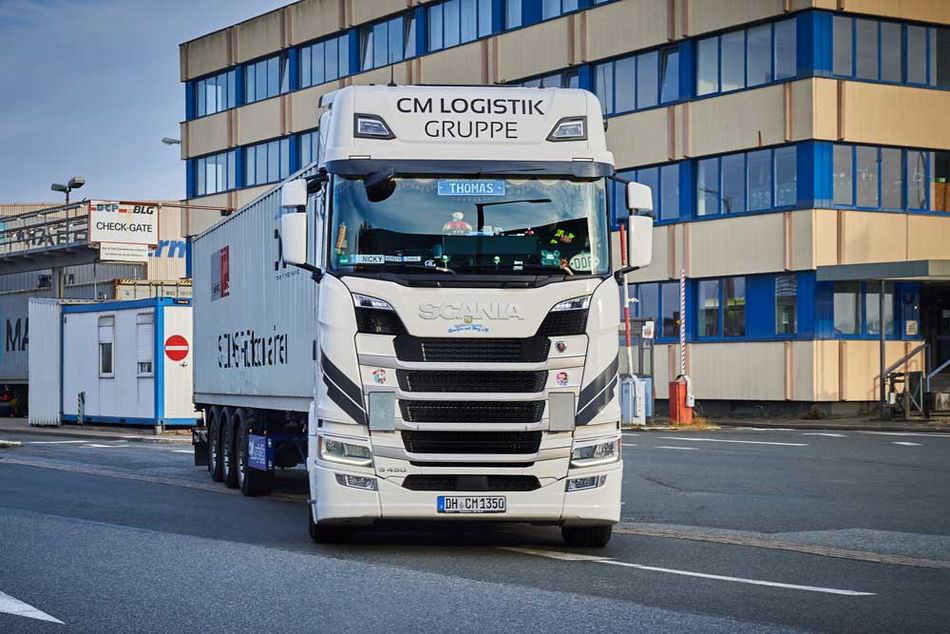 YOUR STRONG PARTNER
Putting horsepower on the road together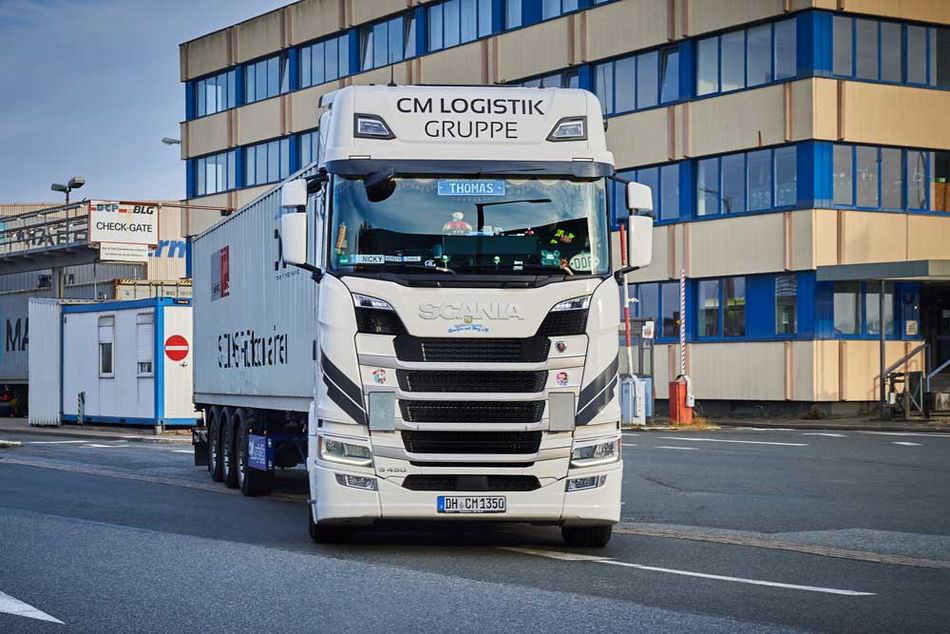 You own 40t trucks with or without chassis and need orders? Then you have come to the right place. We are growing and would like to expand our partner network of transport companies.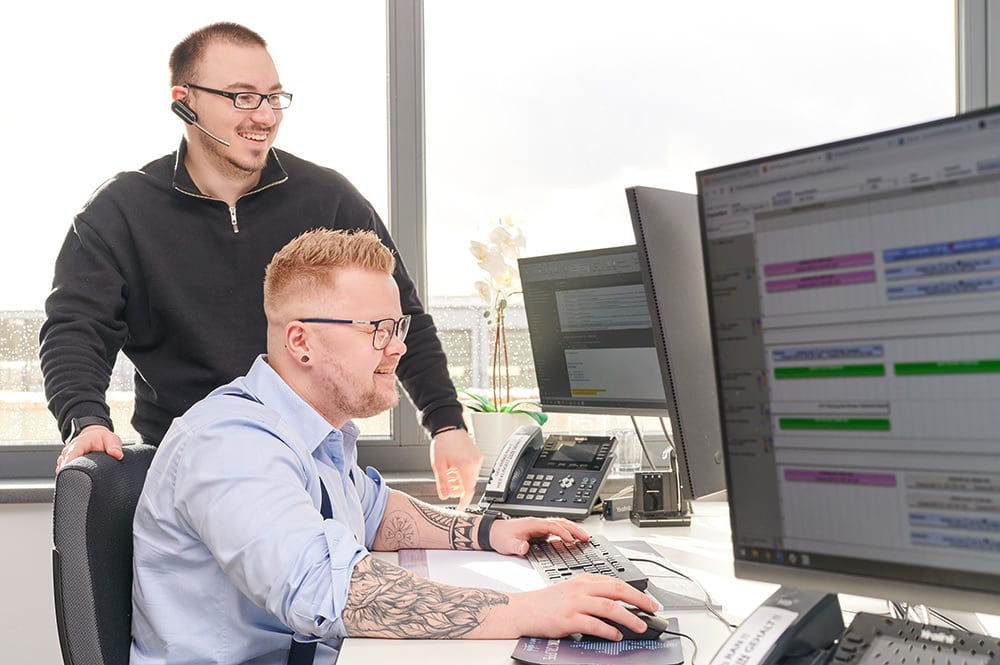 Aiming high in the logistics industry?
Take off to new goals with the CM Logistics Group!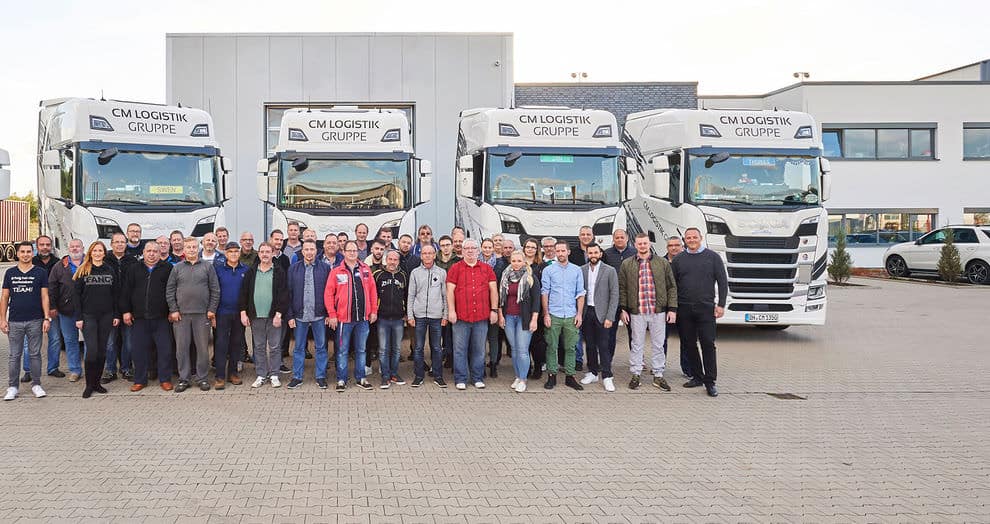 Fancy a new job?
On tour with first-class trucks for the CM Logistics Group!
DESIGNED BY CHILDREN
FOR CHILDREN ON THE MOVE
 The Kids Trucks of the CM Logistics Group are once again bringing colour to the streets of Europe. With every kilometre driven, CML donates one cent to the paediatric oncology department of the Klinikum Dortmund.
You want to help too? Donate now at:
Bank details:
Klinikum Dortmund GmbH
DE 28 4405 0199 0001 0495 50
Reason for payment:
379007 Paediatric Oncology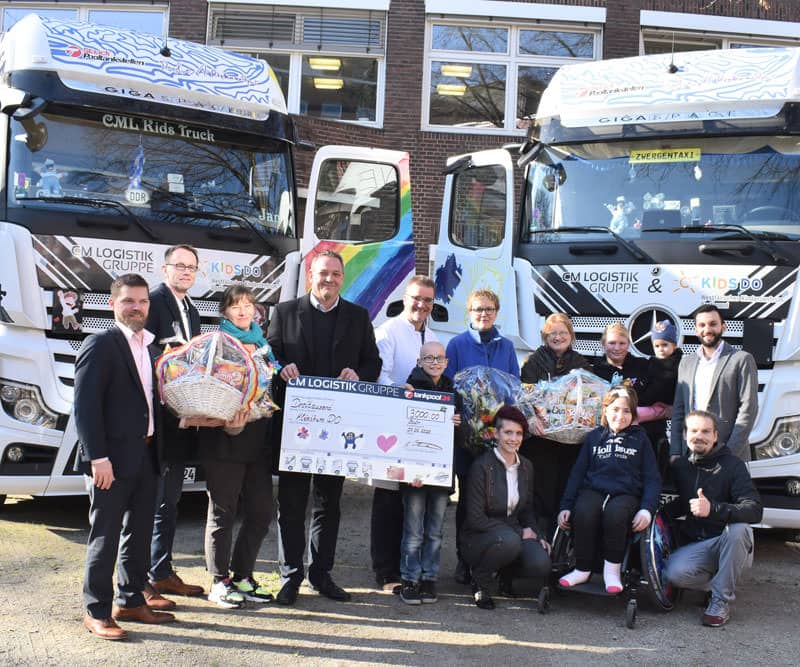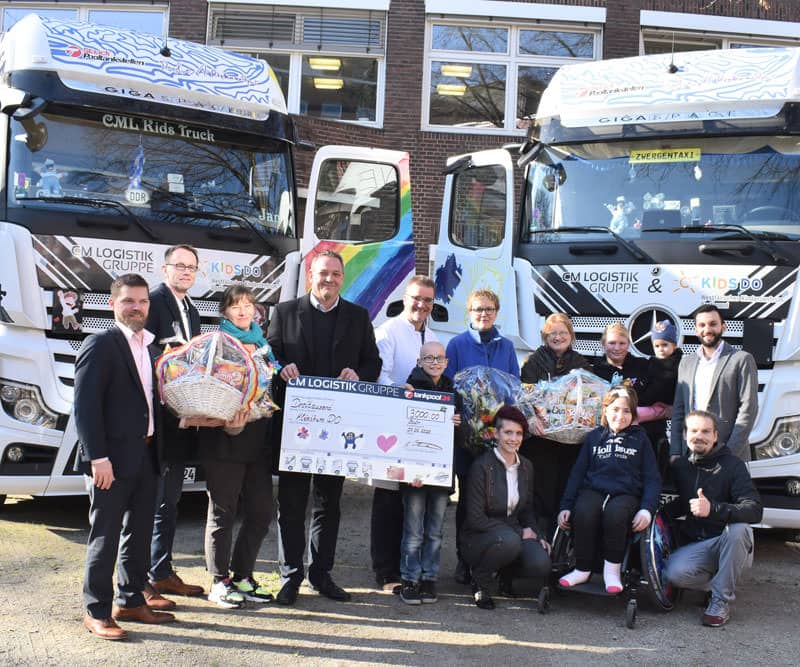 0,01 € per kilometre driven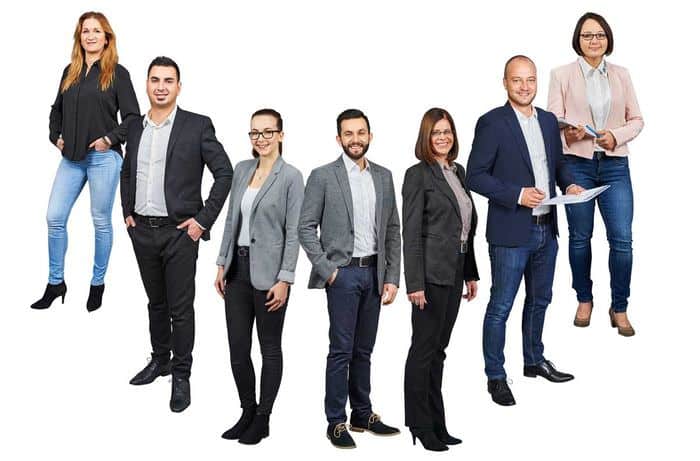 A STRONG TEAM
YOU CAN RELY ON US
Our well-coordinated team combines many years of know-how from many areas. Our logistics staff will advise you competently on our wide range of services, while our responsible drivers will get your deliveries to their destination on time.
Logistics company with many services
Started in 2011 as a small logistics company, CM Logistik Gruppe is now operating across Europe with more than 200 of its own tractor units, 250 container chassis and various certified subcontractors. The large fleet, modern equipment and high-class technical networking allow CML to make an important contribution to a smooth logistics chain as a logistics service provider throughout Europe.
CML takes on various tasks from the field of truck logistics on a daily basis. From international container transports to the transport of hazardous goods and potentially dangerous waste, our employees always keep a cool head. This is an important factor, especially for temperature-controlled and pharmaceutical transports - thanks to GDP certification, CML is also the ideal partner in this area.
A company-owned fleet, excellent technical infrastructure and a focus on the successful completion of every order make the CM Logistics Group a reliable partner for truck and container logistics. Would you like personal advice? The international logistics team will gladly take care of your request so that you receive your personal offer within 24 hours.
Logistics service provider intermodal on the move
As a modern logistics service provider, CM Intermodal Logistik also works for you on other transport routes. Whether truck, rail or barge - our experienced employees effectively link the transport routes of containers. For ship transport, coordination takes place via the strategically placed location in Duisburg.
The overland transport of containers from China by train offers an attractive alternative to air and sea. The CM Intermodal is in operation at the transhipment terminals in Duisburg, Munich and Hamburg and transports the containers from there to the seaports in Duisburg and Rotterdam or to any other destination you wish. Of course, the focus is on smooth processes between the means of transport so that the goods reach their destination quickly and safely.
Intermodal transport can link different types of transport and offers a flexible alternative for your transport. CM Intermodal Logistik will be happy to support you on the route with our container logistics services. Contact us!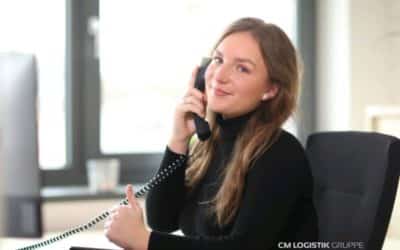 An apprenticeship is not only an important step towards the future for Generation Z, but also an opportunity for people who...
Read more